---
People
Professor Elizabeth ( Beth ) McGraw –  
Group Leader  
Department of Entomology — Penn State University
Beth studied Biology at the University of Michigan before doing a PhD at The Pennsylvania State University on the evolution of virulence genes in human pathogens. During her postdoc at Yale University School of Public Health she began working in the Wolbachia:insect system attracted by the ability to ask questions about the evolution of mutualism versus virulence in symbionts. She then moved to the University of Queensland for further postdoctoral research before taking up an assistant professor position. Beth joined Monash University in 2011 as a Larkins Fellow where her work has focused on the mosquito:dengue:Wolbachia association.
She is currently a Huck Scholar in Entomology and Director of the Center for Infectious Disease Dynamics at Pennsylvania State University.
Email : eam7@psu.edu
or 
Email : bethannmcgraw@gmail.com
---
Dr. Leah T. Sigle – Postdoctoral Scholar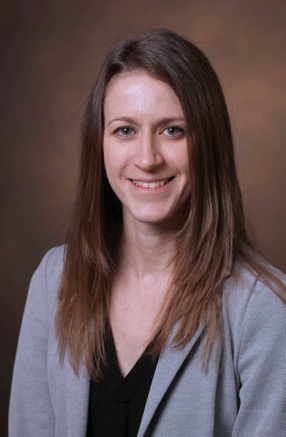 Leah has trained as a vector biologist working with sand flies and mosquitoes. She has a Master's in Entomology (Kansas State University), and her PhD research focused on cellular-mediated immunity in Anopheles gambiae (Vanderbilt University). Currently, she is studying the genetic basis of Wolbachia-mediated viral blocking in Aedes aegypti.
Email : lts63@psu.edu
---
Heverton Dutra – Postdoctoral Scholar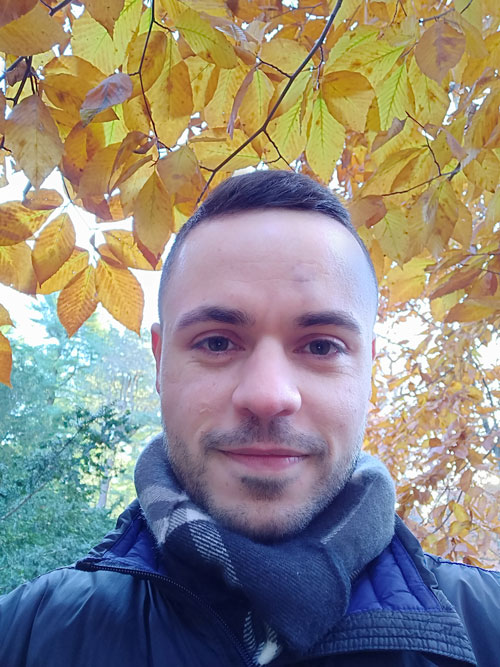 Heverton is a vector biologist with experience in mosquitoes and fruit flies. He obtained both his Master's and PhD degrees in Health Sciences with an emphasis on Cell and Molecular Biology at the Rene Rachou Research Institute – FIOCRUZ (Brazil). His current work is focused on the host-microbe interaction between Aedes aegypti andWolbachia, exploring the mechanisms behind the pathogen interference effect of these bacteria on arboviruses. Previous jobs were also focused on using such bacteria as an innovative tool for vector control using Aedes aegypti, Anopheles gambiae and Drosophila melanogaster as model organisms.
---
Mario Novelo Canto – PhD student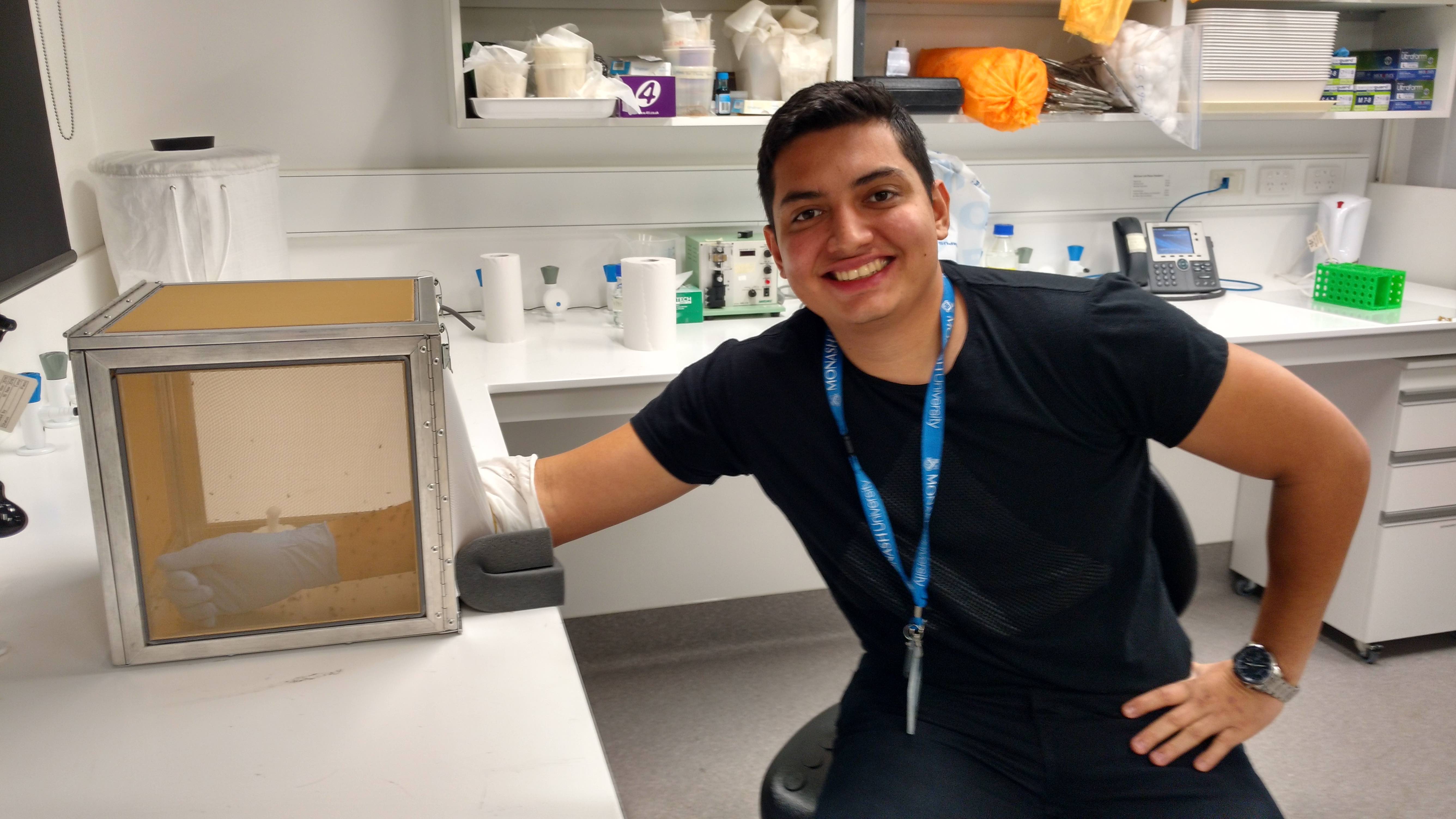 Mario received his Masters degree in Molecular Medicine from the University of Sheffield in the UK. In April 2016 he joined the McGraw lab to begin his PhD focusing on dengue virus infection dynamics inside the mosquito vector.
Email : mdn23@psu.edu
---
Fhallon Ware-Gilmore – PhD student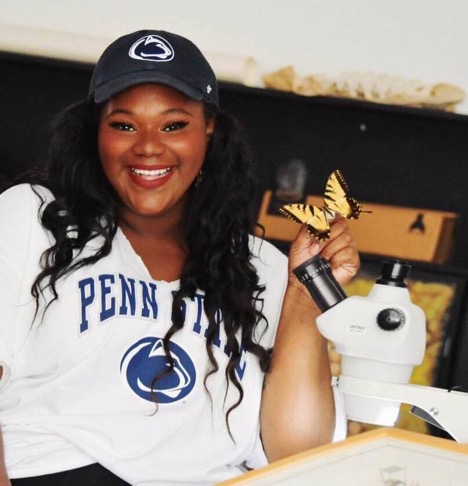 Fhallon obtained her bachelor's degree in Environmental Science from The University of West Alabama. She is broadly interested in the ecology of vector-borne diseases. Specifically, how environmental variation can influence insect behavior, biology, and disease emergence. Fhallon has additional interest in public health, and in understanding the impact of cultural and socioeconomic factors on disease transmission patterns
Her current research investigates how genetics and environmental conditions, can influence the Extrinsic Incubation Period (EIP) within a framework of related mosquitoes-in malaria vectors.
Email : fxw13@psu.edu
---
Matt Jones – Research technician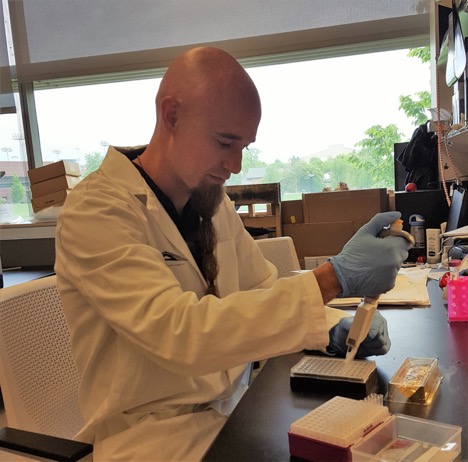 Matt has over 15 years of experience in scientific research. His expertise includes virology and evolutionary biology, with a focus on molecular techniques. In the McGraw lab he is examining the genetic basis of Wolbachia-mediated pathogen blocking. He is also responsible for cell culture, molecular protocol development and training all new staff and students.
Email : mjj16@psu.edu
---
Austin Mejia – Masters Student

Austin received his B.S. in Biology from The University of Houston. He is widely interested in microbiology and virology. He is also always on the quest to learn more about diseases and how to prevent them. His research focuses on Wolbachia in Aedes aegypti and its blocking effect on dengue virus.
Email : ajm7766@psu.edu
---
Michael Cannon – Research Technician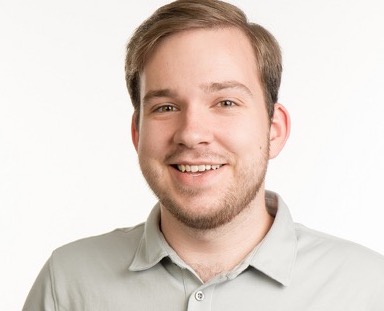 Michael received his Masters in plant pathology at North Carolina State University before joining the McGraw Lab at Penn State as a research technologist. As a MS student, he examined sensitivity to common fungicides among isolates of soilborne pathogen Sclerotinia minor. He has interests in pathogens, their interactions with hosts and vectors, and their control.
Email : mdc5260@psu.edu
---
Recent past members of the McGraw lab – Current employment
Suzanne Ford (Postdoc) – Postdoc Oxford University
Cassandra Koh (PhD student) – Postdoc Pasteur Institute Paris
Eric Caragata (PhD student) – Postdoc Johns Hopkins
Andrew Turley (PhD student) – Queensland Museum
Henry Ye (PhD student) – Sales & Technical Support Bioneer
Hilaria Amuzu (PhD student) – Senior research scientist CSL Behring
Gerard Terradas (PhD student) – Postdoc UC San Diego
Rose Herbert (PhD student) – Teaching Assistant Monash University
Emily Kerton (Research assistant) – Research Assistant University of Tasmania
Luis Jimenez (Honors student) – Research Assistant Monash University
Michelle Audsley (Postdoc) – Postdoc Monash University
Joash Lake (Undergraduate) – PhD Student University of Chicago
Alison Carrasco (Research Assistant) – Clinical Research Associate Avance Clinical
Bradley Borges (Research Assistant) – Medical Student Melbourne
Jim Griffiths (Research Assistant) – Masters student University of Calgary
---